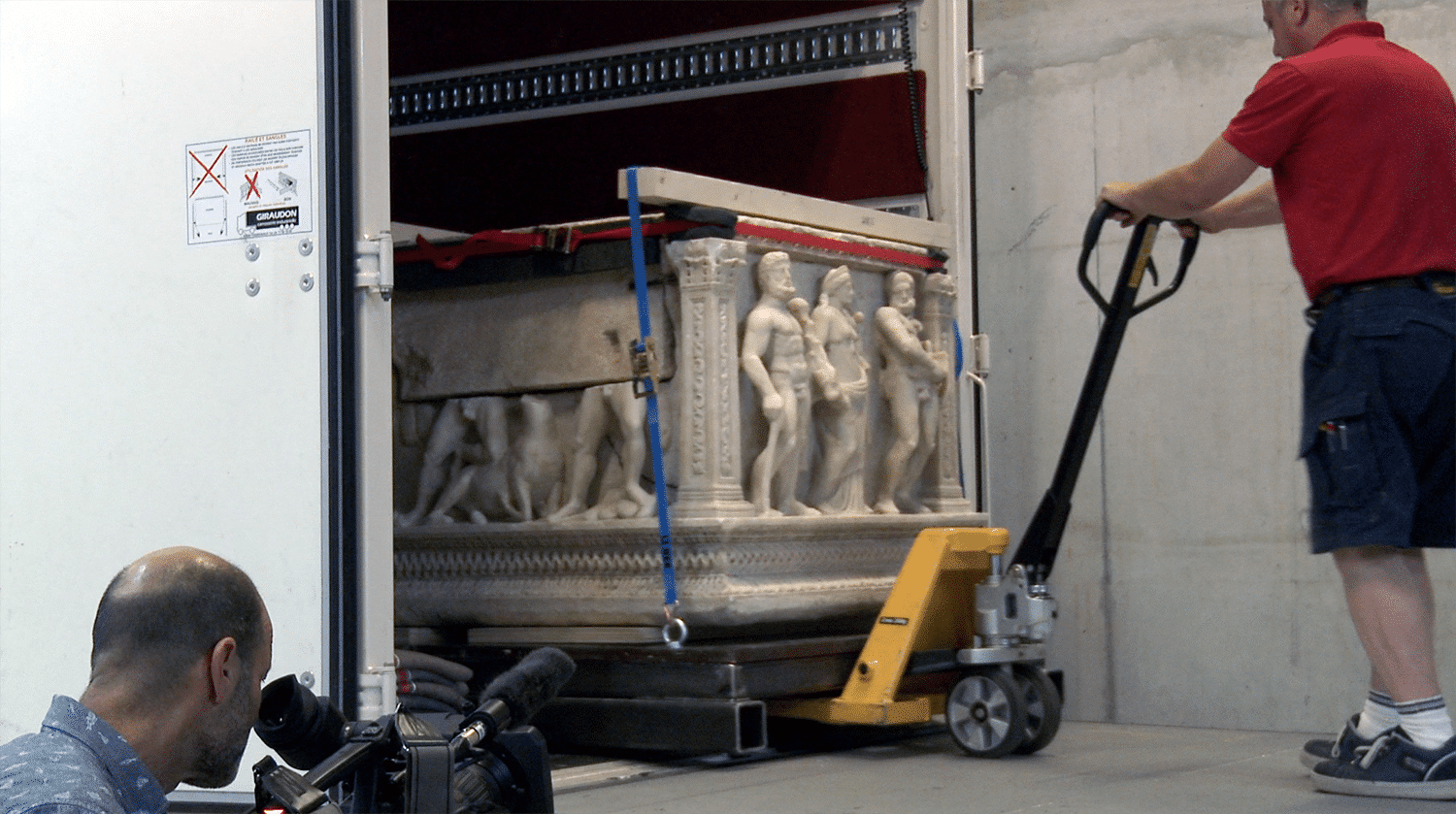 Last week Harsch rose to a real challenge, and with true panache! We transported a 2000 years old Roman sarcophagus that weighed almost three tons. This magnificent tomb will be on show for the general public at the Université des Bastions for two months. It's certainly something worth seeing. The 12 Labours of Hercules adorn the four sides of the sarcophagus. It was up to Harsch and its men to accomplish the 13th labour – to safely and gently bring this priceless piece of classical art to the university. The RTS and the Tribune de Genève were there to cover the event (see links below).
http://www.tdg.ch/news/standard/transport-dangers-sarcophage-romain/story/27381485
https://www.rts.ch/play/tv/19h30/video/archeologie-lincroyable-saga-dun-sarcophage-exceptionnel?id=8707416
In a few days time, Harsch will also bring you unique video footage covering this monumental task.